When you want to save money and the planet – Look to ThermoLift's environmentally responsible comfort solutions.
Our planet has a problem.  A BIG problem – Over 37.1B gigatons of CO2 are generated per year.
When you break that number down, building heating and cooling is responsible for ~20-25% of global emissions.  And heating and air conditioning represent 50-75% of the average home's energy cost*. 
We need a solution to help reduce the global carbon footprint and energy consumption from heating and air conditioning.  Unfortunately, the heating and air conditioning market is dominated by older technology which is less than 100% efficient and still uses traditional compressors and toxic refrigerants.
Many organizations believe that Electric Heat Pumps represent a solution.  Electric Heat Pumps are delivering improved efficiencies and performance as well as gaining popularity due to Federal and State tax incentives and rebates.  And others promote high efficiency gas furnaces.
But electric heat pumps are not the answer in cold climates. 
Carbon Footprint Calculator
Traditional Electric Heat Pumps Lose Efficiency in Cold Weather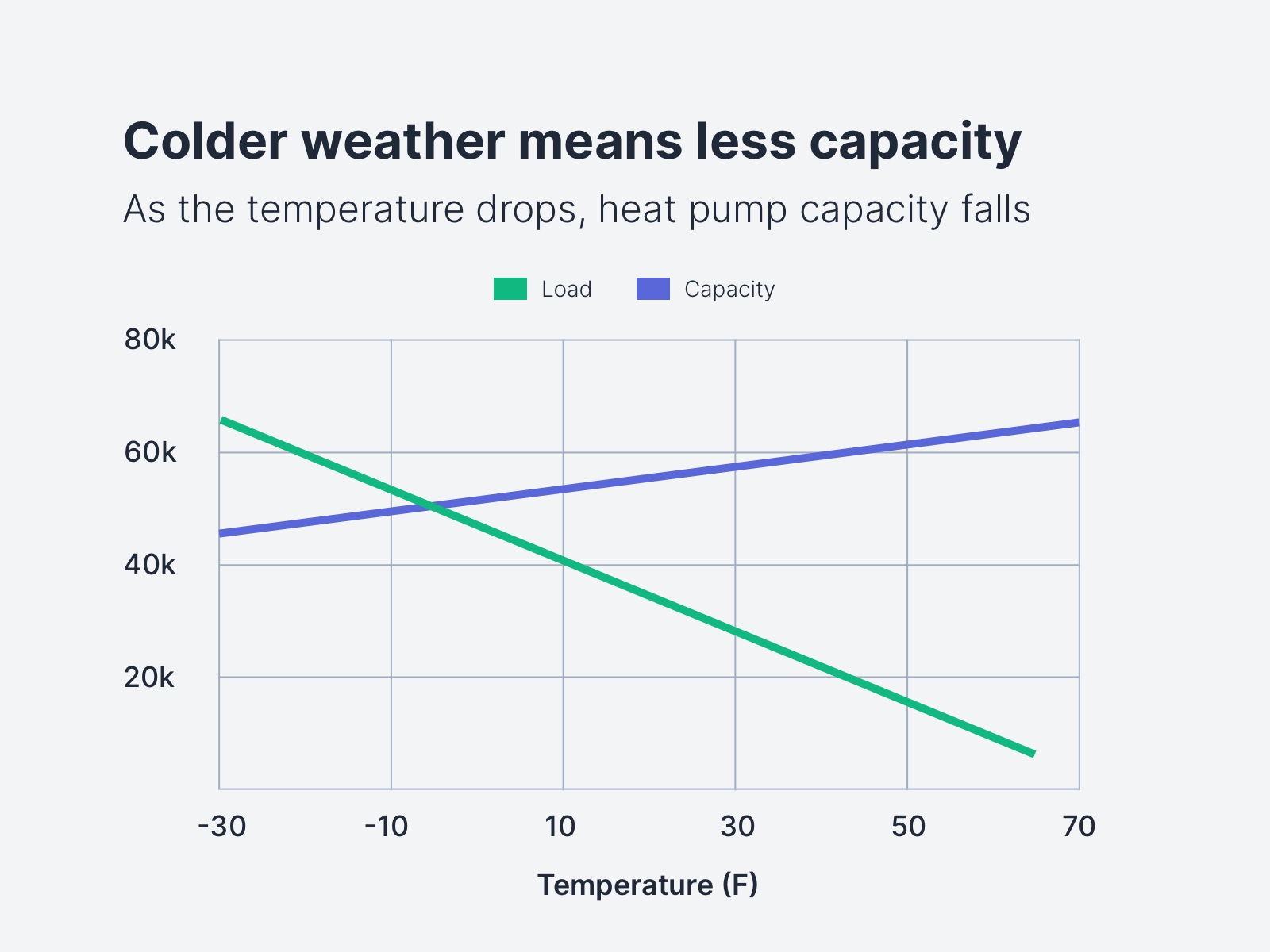 In cold and very cold North American climate zones where temperatures frequently drop below 0°F, the typical electric heat pump will lose about 20% of its capacity when temperatures dip to -10°F**.
So, just when you need maximum heating, the electric heat pump delivers less heating capacity.
Because of this efficiency loss, even though your electric heat pump is operating, the air coming from your heat pump may feel cool, or even cold and it may feel chilly in your home.
The Cold Zone is ThermoLift's Comfort Zone
Compared to traditional heat pumps, the ThermoLift Hero's superior performance distinguishes itself, particularly in below-freezing temperatures. Our patented Thermal Compression Climate Control maintains nearly constant capacity in ambient temperatures as low as -40°F with average heating efficiencies of 120% AFUE, making ThermoLift a perfect cold-cimate solution.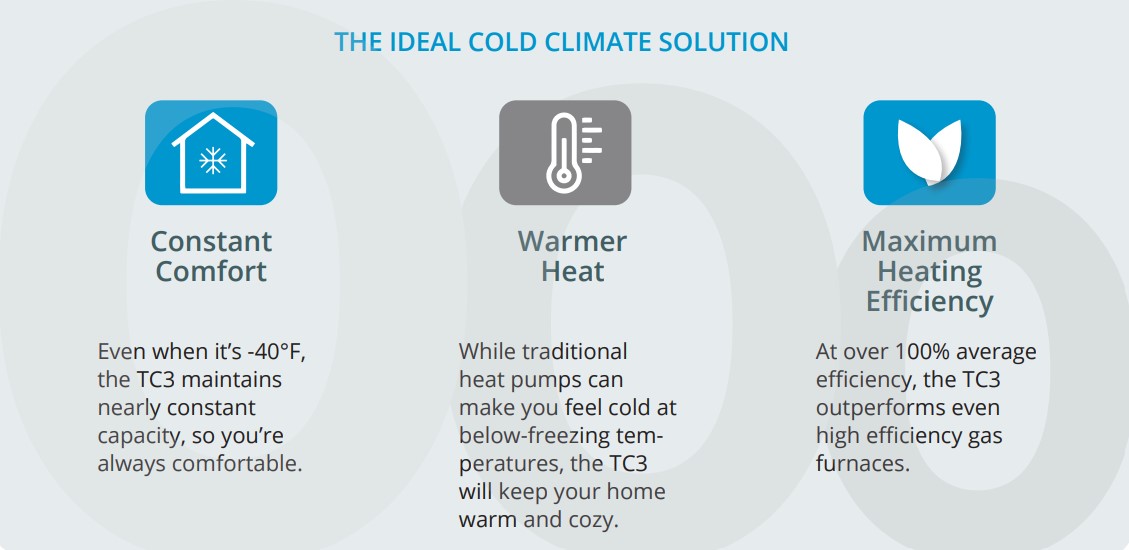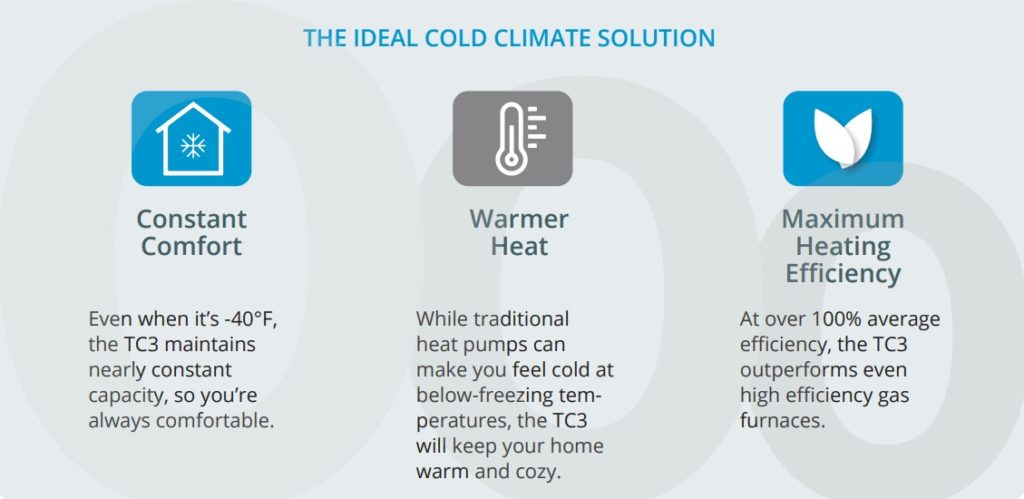 Further, with ThermoLift you can experience 30-50% savings in energy costs compared to your old system***
High Efficiency Gas Furnaces provide warmer heat than electric heat pumps but are less than 100% efficient.
ThermoLift's technology advantages go beyond high efficiency and energy cost savings.
ThermoLift has a Solution
ThermoLift is the industry's only heating, cooling and hot water solution that is Zeroing in on Net Zero Carbon today.  In fact, ThermoLift delivers a 30-50% carbon emission reduction compared to existing technology. 
Say Hello to Helium, Our Hero
ThermoLift's unique patented technology features Helium as the refrigerant.  Helium is all natural, colorless and odorless.  Helium has -0- Global Warming Potential, -0- Ozone Depletion Potential,  -0- Flammability and  -0-Toxicity.  We all win with Zeros.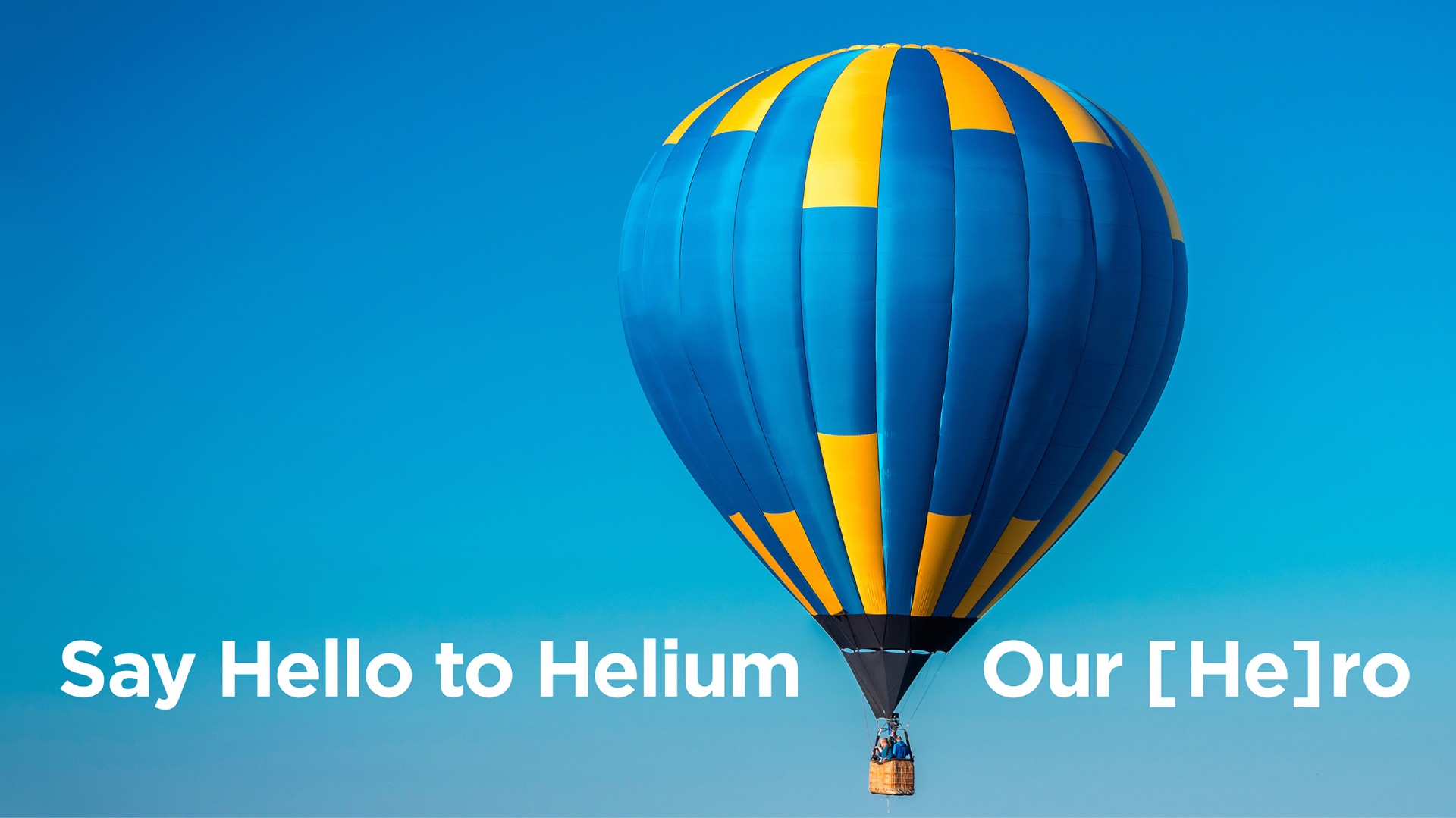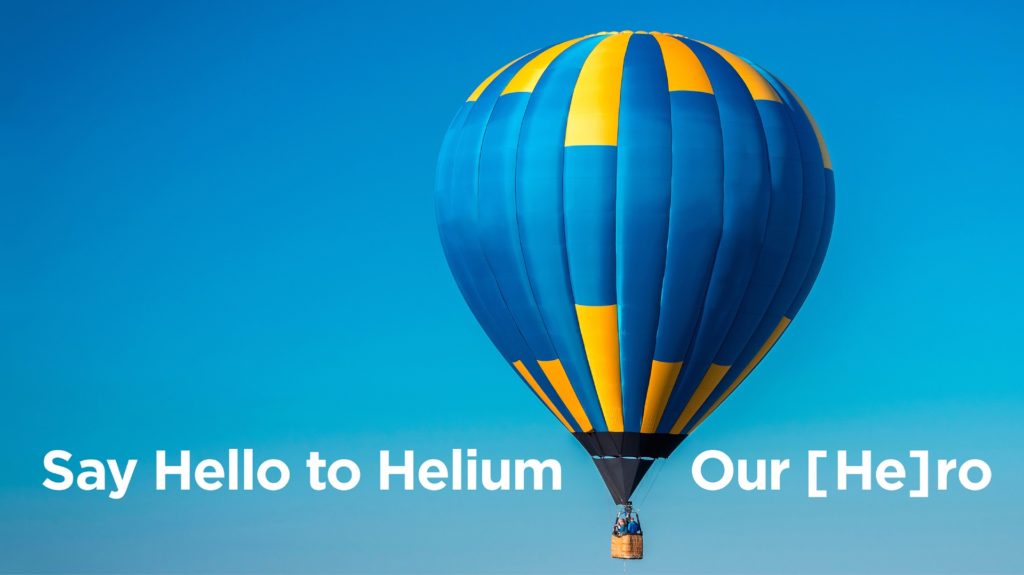 ThermoLift's technology is helping win the race against carbon emissions and global warming with environmentally responsible heating, cooling and hot water products.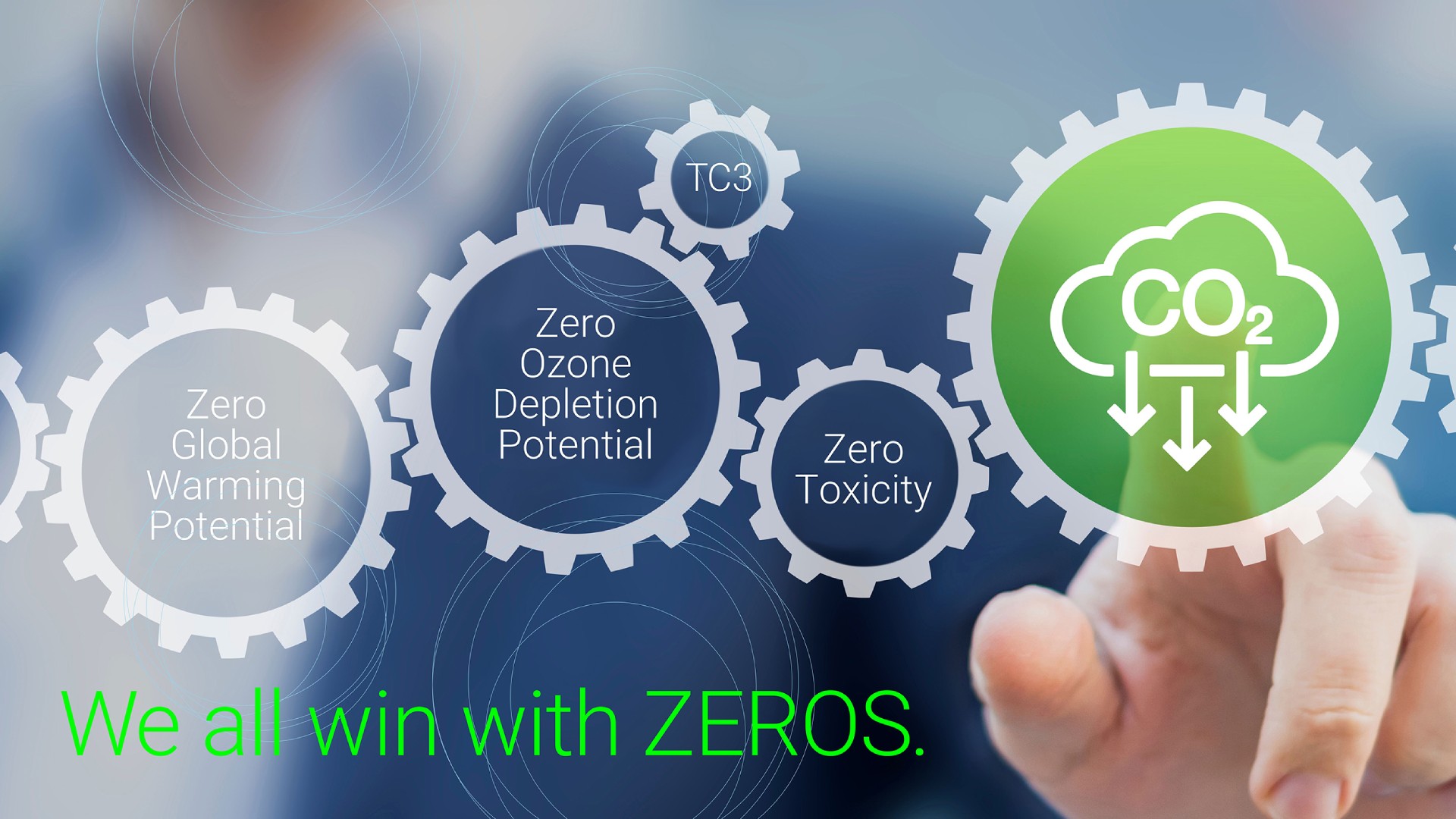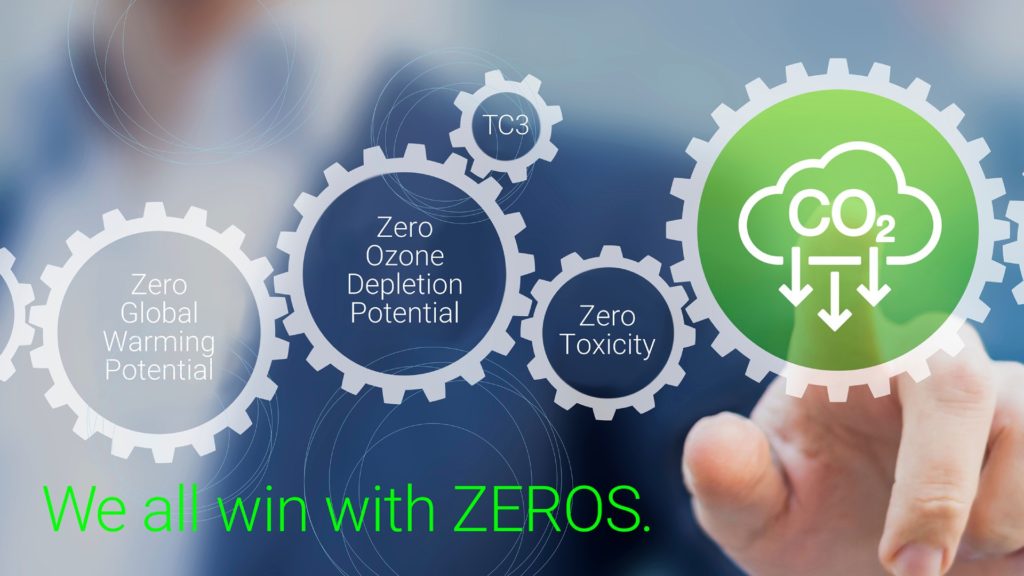 All-in-One Products and Performance
ThermoLift units deliver heating, cooling and hot water from 1 appliance – simultaneously.
Unique & Innovative Technology Advantages
So when you want to save money and the planet – Look to ThermoLift's environmentally responsible comfort solutions.
* Varies by region of the country. The national average is 50% and up to 75% in northern markets. 
** Source: CarbonSwitch.  At -10°F, ThermoLift heat pump capacity loss is <5%.  Typical electric heat pump capacity loss is 20%.
***Calculation is for a 2,000 sf home in MI.  Savings will vary by location and other parameters.